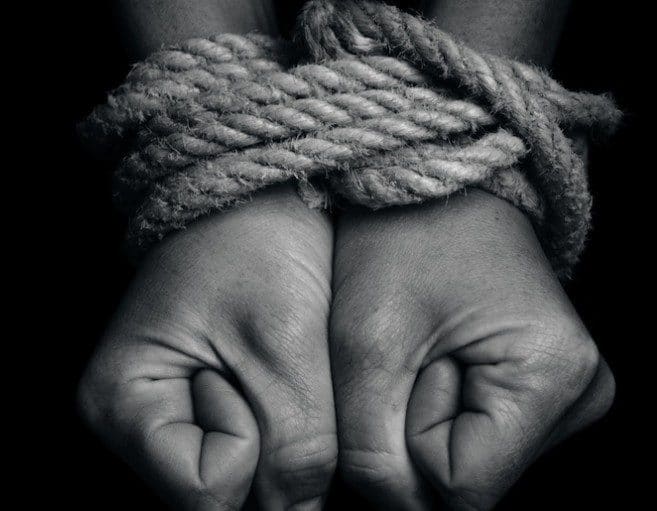 Texas routinely leads the nation in sex trafficking crimes. The state's massive size and its long border with Mexico make it the focus of major investigations into these offenses.
This month, the North Texas Trafficking Task Force announced the arrest of a 46-year-old man on a count of promotion of prostitution and reckless disregard of sex trafficking, one count of interstate racketeering conspiracy (facilitating prostitution), nine counts of interstate transportation in aid of racketeering (facilitating prostitution), and 17 counts of money laundering. Homeland Security and U.S. Secret Service agents arrested Wilhan Martono on June 17 in Fremont, California.
Federal investigators seized the website CityXGuide.com – an alleged source of online advertisements for sex trafficking and prostitution that users described as "taking over from where Backpage left off."
The U.S. Attorney's Office stated Martono allegedly made more than $21 million off a batch of illicit websites promoting prostitution and sex trafficking. He is accused of registering the domain names for several of the sites just a day after the FBI shut down Backpage.com, previously the internet's leading source of prostitution and sex trafficking advertisements.
Federal investigators claim CityXGuide and its affiliated websites (CAPleasures.com, Backpage.com, and BodyRubShop.com) allegedly allowed pimps, brothels, and prostitutes to place hundreds of thousands of advertisements for sexual services. Users were able to filter searches by geography and preference.
CityXGuide served clients across the globe. It included a list of 14 "Favorite Cities," including Dallas, San Francisco, Los Angeles, Las Vegas, Chicago, Atlanta, Miami, and Boston. The investigators identified numerous minor victims in CityXGuide advertisements, including a 13-year-old girl who was recovered in North Texas in November 2019.
Sex trafficking operations typically combine the resources of many police departments and federal agencies. The North Texas Trafficking Task Force operation was led by Homeland Security Investigations' Dallas Field Office, the United States Secret Service, and the Colleyville Police Department, with assistance from HSI's El Paso and San Jose Field Offices and the Texas Department of Public Safety.
Texas often records more sex trafficking arrests than other states. A report released in 2019 from the Human Trafficking Institute revealed the Lone Star State ranked first in the nation for the number of criminal trafficking cases heard in federal courts the previous year. Of those 74 cases, 68 involved sex trafficking, and six involved labor trafficking.
Texas also led the table for the number of new criminal human trafficking cases in 2018 when 19 were initiated. The national state average is just five.
Texas launched major initiatives to tackle sex trafficking and human trafficking in recent years. In 2016, Attorney General Ken Paxton formed the Human Trafficking and Transnational/Organized Crime Section tasked with tackling what his office described as "modern-day slavery."
The initiative helped in the prosecution of Carl Ferrer, the chief executive of Backpage.com who pleaded guilty to money laundering and conspiracy to facilitate prostitution in Texas and California.
Prosecutors accused Backpage of hosting child sex trafficking ads on its site as well as helping advertisers in wording copy so to avoid overly declaring that sex was for sale.
Sex trafficking cases are often brought before the federal courts. The penalties are extreme. People accused of sex trafficking children under 14 face a minimum of 15 years in federal prison and a maximum sentence of life in prison. A child sex trafficking conviction is a first-degree felony in the state of Texas.
Notwithstanding the state's tough stance on sex trafficking, there is evidence victims forced into prostitution are often punished and end up behind bars. The Texas Tribune highlighted how victims often lose out in its Sold Out investigation in 2017.
Sex trafficking charges are taken very seriously. Our Dallas-based attorneys have over 50 years' combined experience in federal courts and a long track record of positive results. Please contact us as soon as possible.