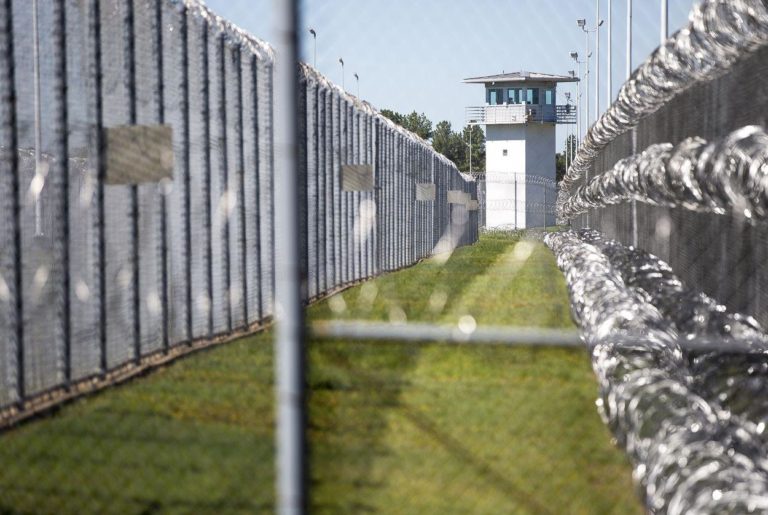 Prisons in Texas are notoriously dangerous. Inmates have died of extreme heat and suffered illness. In recent years, the deaths of three inmates at the hands of guards highlighted the hazards.
According to the Texas Tribune, three prison deaths occurred at the hands of guards in as many years in the Lone Star State.
One of the inmates, Gary Ryan, was just three months away from release when he died. The 58-year-old was imprisoned for spitting on a police officer when he was drunk.
The Tribune reported he'd been in prison for nearly five years, and his relatives were preparing for him to return.
He never came home. Ryan died in September 2018 from a head injury almost two weeks after correctional officer D'Andre Glasper took him handcuffed to the floor of the showers. The Tribune reported Ryan had spit on Glasper. A prison supervisor instructed the prison officer to stay away from the inmate.
Glasper was arrested on suspicion of aggravated assault by a public servant following the incident. The authorities released him on bond the next day. More than a year later, his case has still not come to court.
The Tribune reported Glasper's case follows the trial of a former guard over the 2017 slamming death of a prisoner. Another Texas prison officer is charged with the fatal beating of an inmate last October.
Over the last 10 years, as the Texas prison population has fallen by thousands, the number of times officers used force against inmates rose.
There were 6,624 instances of staff using force against inmates in Texas prisons in 2009, according to a report from the Texas Department of Criminal Justice that compiles "major use of force incidents." In 2019, there were nearly 11,000 documented incidents of violence against inmates by correctional officers.
Texas Department of Criminal Justice links the increase of use-of-force cases to a spike in the number of mentally ill and violent prisoners since 2009. The TDCJ states almost 3,000 more violent prisoners were locked up in 2019 than 10 years earlier.
The number of mentally ill inmates held in Texas prisons rose by up by a third, an increase of more than 7,000 people. The staffing crisis in Texas prisons may offer a clue as to why assaults by prison guards are increasing.
An agency report showed the state's prisons were short by more than 4,500 officers, or 18 percent of authorized positions last year and the turnover of inexperienced correctional officers is high.
Although Texas' prison population fell in recent years, it doesn't take much to end up behind bars in the tough punishment state. Always take criminal charges seriously and hire an experienced Dallas criminal defense lawyer to maximize your chances of avoiding time in the state's hazardous prisons. Call us at (214) 720-9552.