More than Half of 2016 Exonerations Involved No Crime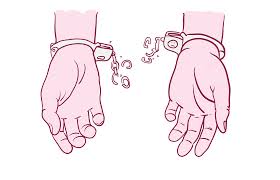 The number of exonerations in the United States rose again in 2016. Many of the wrongful convictions were in Texas and more than half of them were related to cases in which no crime was committed.
The annual report from the National Registry of Exonerations found the number of exonerations rose to 166 last year, CBS reported.
The registry found a record 94 of last year's 166 exonerations came from cases in which no crime was committed. Texas had more exonerations than any other state last year with 58. Illinois was second with 16, followed by New York with 14 exonerations.
Approximately two-thirds of the 94 cases lacking a crime were related to convictions for drug offenses while 16 were for sex crimes.
Harris County in Texas had the highest number of exonerations in the country. Arrests in the Houston area led to 48 of the drug cases. Lab tests later revealed these defendants did not have illegal substances on them. Five such cases were recorded in Oregon.
In Texas, a state exoneration review commission has asked the Texas Forensic Science Commission to gauge the reliability of drug field tests used by police to initially find out if a suspect has possession of narcotics.
African Americans Feature Heavily in Exonerations
Most of the defendants who were convicted and later exonerated on drug-related offenses in Harris County were African-American, reported the Texas Tribune.
Researchers with National Registry of Exonerations found that African-Americans are five times more likely to end up jailed for drug possession than Caucasians. The study found innocent black people are approximately 12 times more likely to be convicted of drug crimes than white people who didn't commit a crime.
Over the past three decades, African Americans made up half of murder exonerees, 59 percent of people exonerated for sexual assaults and 55 percent of exonerees for drug crimes.
The report is edited by University of Michigan law professor Samuel Gross. He said the rise in exonerations may not be a sign that the problem of wrongful convictions is being addressed.
He said the number of people who are convicted of crimes they did not commit is also rising.
The 166 people who were wrongly convicted and exonerated in 2016 is six more than in 2015. That year had the unenviable distinction of boasting the highest annual total since the group began keeping records in 1989.
High profile Texas exonerations in 2016 included that of the San Antonio Four, women who wrongly spent almost 15 years in prison for the sexual assault of two girls. One of the victims later changed her story to say the women did not assault her.