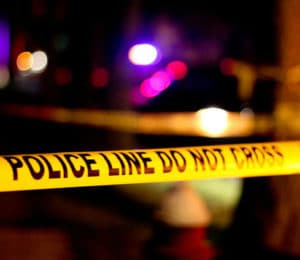 Murder rates are falling in most Texas cities. However, Dallas is a glaring exception to the rule as the homicide rate heads for a 10-year high.
Last month, the city's year-to-date homicide rate exceeded 135 deaths. The city is on course for the highest number of killings in a decriminalcade – over 220 – but there is little consensus about the reasons for the spike.
The Texas Tribune reported Dallas' homicide rate is spiraling out of control when other major Texas cities such as San Antonio, Corpus Christi, and Houston are reporting fewer killings.
In May, after Dallas saw 40 killings – the highest monthly total since the 1990s – Texas Governor Greg Abbott directed the Texas Department of Public Safety to send more officers to Dallas. The city has battled a chronic shortage of police officers in recent years. The Tribune reported the officers seized more than 70 guns and violent crime dropped by about 30 percent in some areas where the troopers were deployed.
However, the Tribune reported reports of city officials that troopers may be over-poising neighborhoods, questioning the immigration status of residents and stopping people for inspection stickers which are soon to expire.
In searching for a reason for the rising homicide rate, some commentators point to understaffing in the Dallas Police Department's homicide unit.
In an editorial earlier this year, the Dallas Morning News blamed understaffing at the police department, in particular, the homicide unit, on rising levels of violent crime in the city. The editorial stated:
"This deadly period shows the real impact of DPD's staffing shortage, and it drives home the point that department and city leaders must acknowledge that these spikes erode our sense of the city's protection and security."
The Morning News stated strong neighborhoods around Dallas are re-starting dormant crime watches and raising money to hire extra officer patrols. The editorial stated Dallas is failing to handle fears of crime with the resources it has.
Some of the Dallas homicides proved to be high-profile crimes. Muhlaysia Booker, a 22-year-old transgender woman, was found shot to death on a street in East Dallas in May. Before her death, she was brutally beaten at an apartment complex in April. A video of the attack was shared widely on social media and prompted pressure for better protections for transgender women. The attack was seen as part of a violent trend toward the transgender community.
Murder is one of the most serious crimes you can be charged with in Texas. You can receive the death penalty. If you or a family member is accused of a violent crime in Dallas or elsewhere, please call our criminal defense team at (214) 720-9552.