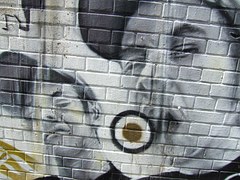 Gangs represent a "significant public safety threat" in Texas, and are responsible for a disproportionate amount of crime in many communities, a new report by the Department of Public Safety has concluded.
The report says gang activity is particularly prevalent in West Texas close to the border with Mexico which has a major problem with gang cartels.
"Of incarcerated members of Tier 1 and Tier 2 gangs, more than half are serving a sentence for a violent crime, including robbery (25 percent), homicide (13 percent), and assault/terroristic threat (15 percent)," the report states.
The Texas Gang Assessment report says the most dangerous Tier 1 gangs operating in Texas are the Tango Blast and Tango cliques, which have as many as 8,200 members, the Texas Syndicate with 4,400 members and the Texas Mexican Mafia with 5,500 members. Another Mexican gang, Barrio Azteca has 2,000 members. "These organizations pose the greatest gang threat to Texas due to their relationships with Mexican cartels, large membership numbers, high levels of transnational criminal activity, and organizational effectiveness," the report states.
The report alludes to the considerable variety of crimes committed by gang members that often cross national borders. It says Texas gangs, gang members, as well as their associates are "active in both human smuggling and human trafficking, which often includes sex trafficking and compelling prostitution of adult and minor victims."
The report which is based on activity in 2014, states Mexican cartels continue to engage in business relationships with gangs in the Lone Star State to smuggle drugs, people, weapons, and money across the border. Members of Tier 1 gangs have been recruited to carry out acts of violence both in Texas and Mexico.
The report noted a decrease in gang rivalries in 2014 and concluded more gangs are working together. "The traditional rivalries between some gangs are decreasing as they take advantage of opportunities to work together to achieve common criminal objectives," it states.
It notes how Aryan Brotherhood of Texas (ABT) members joined forces with members of Houstone Tango Blast, in association with a Mexican cartel, in a drug ring. Confirmed Crip members were also involved in criminal activity with the Houstone Tango Blast members.
The report says there are about 4,600 active gangs in Texas and they are spread out across the state. "Gang activity remains widespread throughout all regions of Texas. While the greatest concentrations of gang activity tend to be in larger metropolitan areas, gang members are also present in suburban areas, smaller cities, and rural areas," it states.
Texas has very specific gang statutes that mean gang members often receive more severe sentences. If you are hit with gang charges, it's important to hire an experienced Texas criminal defense lawyer.