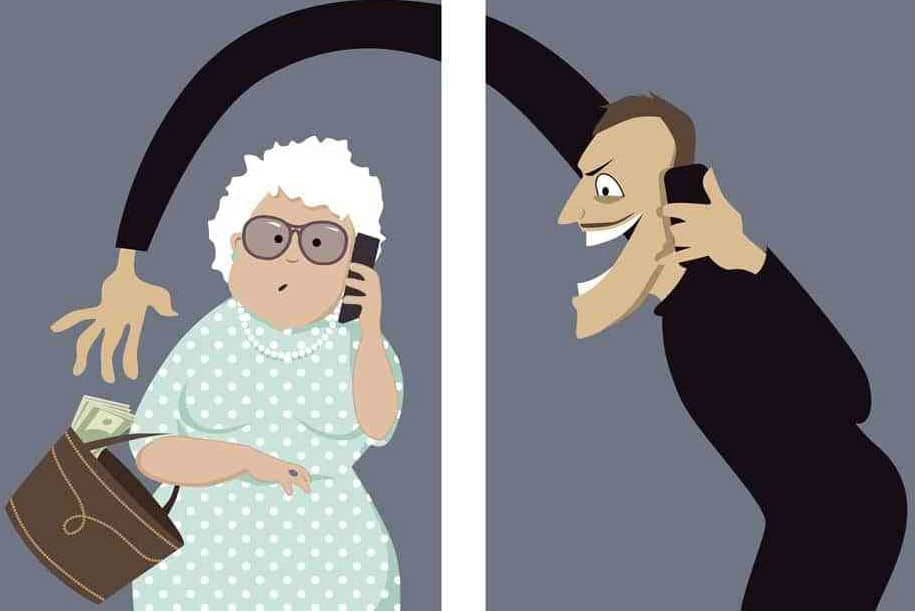 Scams targeting elderly people are endemic in Texas. Older people are more vulnerable to fraudsters leading police departments to step up awareness campaigns to protect the elderly.
Recently, the Dallas Morning News featured the work of Christopher Bianez, an officer with the Plano Police Department.
AARP Magazine featured Bianez on the cover of its March 2018 issue, and the Texas Crime Prevention Association named him Outstanding Crime Prevention Specialist last year.
Bianez is spurred on to protect the elderly because of his upbringing. His mother was a heroin addict. He never met his father until he became an adult. His said his late grandmother Gertrude Smedley Hill kept him grounded, put him in the scouts and stressed the importance of a drug-free life.
It led the 57-year-old police officer to become a champion of senior safety. Bianez who is with the Plano Police Department's Crime Prevention Unit, speaks at senior groups in Plano and surrounding cities to offer safety tips.
Elderly people are often vulnerable to identity theft crimes. The Dallas Morning News reported Richard Overton, a 112-year-old World War II veteran from Austin and the oldest man in the country became a victim of identity theft.
His personal bank account was emptied by someone using his Social Security number. The case is being investigated by the Austin Police Department.
Many Texas police departments and prosecutors are redoubling their efforts to fight scammers who target elderly people.
Last year in Fort Worth, the Tarrant County District Attorney's office created an elder financial fraud unit to investigate and prosecute crimes against seniors. In just seven months, the unit handled more than 120 cases and 50 indictments. The unit identified $260,000 lost in cash from elderly people, according to the Star-Telegram.
Lori Varnell, a former federal prosecutor, created the new unit along with another attorney and two investigators. She said the problem of scammers targeting elderly people in Tarrant County is widespread.
She also created a Financial Exploitation Prevention Center that combines the efforts of the district attorney's office with state and other grassroots agencies to help elderly victims of crimes.
"It is something near and dear to my heart, because I care for my mother," Varnell told a local TV station.
One of the first cases handled by the unit involved an 83-year-old Arlington woman who lost money to a roofing contractor. The retired convenience store clerk wrote him a check for $4,000.
Avoiding Scams Targeting Elderly People – What You Can Do
Bianez provides tips to elderly people at his talks. They include:
Be Educated and Assertive
Be proactive and keep your social security cards in a safe place. Sign up for AARP's Fraud Alert Network. This sends updates as new scams occur.
Stay in Touch
Bianez encourages families to stay in regular contact with elderly relatives and to consider a panic button system. Bianez recommends the Ring doorbell system to monitor activity at the front door. If a senior isn't techno-savvy, you can install the device at his or her door and monitor it via your phone.
Don't Open the Door to Strangers
If someone approaches your door who you are not expecting or do not recognize, don't open the door. Bianez recommends speaking through the door so as an intruder does not think the home is empty and tries to break in. Report suspicious activity to the police.
Question Scams Involving Payment Via Gift Cards
Scammers want to be paid via gift cards because they can't be traced. Bianez said that's a sure sign of a scam because no legitimate business or authority demands payment in gift cards. The IRS never takes payments in gift cards.
Avoid repair scams
Scammers often show up claiming a roof or another structure needs repairs. Usually, these claims are bogus. In some cases, scammers will go as far as carrying out substandard work. Do not hire anyone who shows up at your door unless you've contacted them first. Find repair people via references from a trusted source.
On occasions, people are wrongly accused of being scammers and targeting elderly people by over-zealous law enforcement. You should contact an experienced Dallas criminal defense lawyer for vigorous representation.