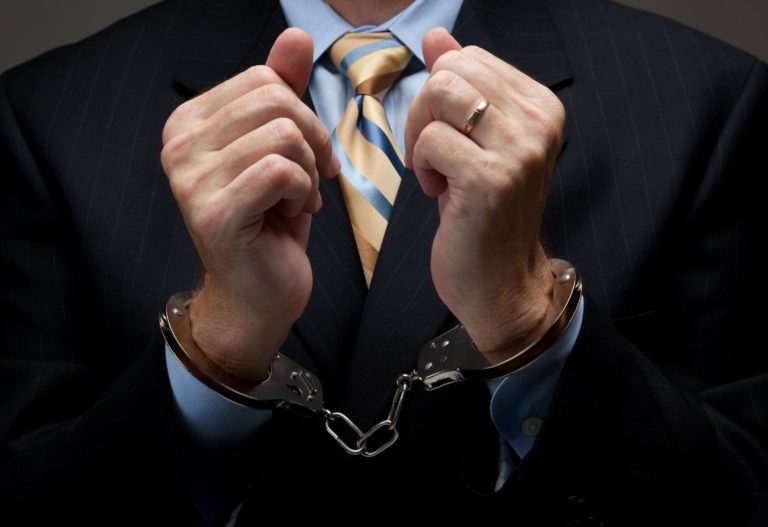 Prosecutions for white-collar crimes are continuing to fall in the United States, according to a university that has tracked the figures for the last three decades.
Syracuse University predicts the number of federal prosecutions for crimes like fraud and insider dealing is on course to fall to 5,175 by the end of the year, half of the number of annual prosecutions during the Obama administration.
The university's report states the U.S. Justice Department is prosecuting fewer white-collar offenses than at any time since records started 30 years ago.
The latest TRAC reports found the prosecution of white-collar offenders in January 2020 hit an all-time low since tracking records began during the Reagan Administration in the 1980s. The report stated just 359 defendants were prosecuted in January 2020. Almost all of these were individuals rather than business entities. Prosecutions against individuals usually make up 99 percent or more of all white-collar crime prosecutions.
January 2020's prosecutions continued a downward slide, falling 8 percent from a year ago. The figure was down 25 percent from five years ago.
Prosecutions hit a peak after the recession when banks and other entities were investigated. White-collar prosecutions fell from a peak of over 1,000 in June 2010 and February 2011.
The Department of Justice questioned the study's accuracy. Spokesman Peter Carr said TRAC uses its own methodologies in interpreting the data it is given, resulting in "conclusions that we cannot verify."
This month Bernie Madoff, whose Ponzi scheme crimes made him the public face of white-collar offending, sought early release from prison because he has been diagnosed with a terminal disease. Madoff wants early release from prison on compassionate grounds due to his terminal kidney disease.
The First Step Act gives federal judges the power to release prison inmates on serious health grounds. Prosecutors oppose the release.
Madoff pleaded guilty in 2009 to swindling billions of dollars from thousands of investors over several decades. He swindled investors out of more than $65 billion. He was sentenced to 150 years in prison, the maximum term allowed at his age, effectively a life sentence. Madoff became the byword for white-collar crime after he convinced thousands of investors to hand over their savings. He falsely promised them consistent profits in return. The feds charged him with 11 counts of fraud, money laundering, perjury, and theft.
Although the feds appear to be prosecuting fewer people for white-collar crimes, as many as a third of businesses in states like Texas have been targeted by white collar criminals.
At Broden & Mickelsen, LLP, we have considerable experience in these complex cases.
Please contact Dallas white collar crime lawyers.