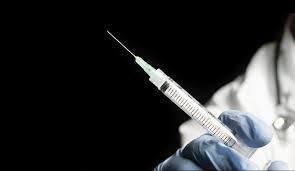 The U.S. Supreme Court is to look at whether Texas should put to death a convicted killer with an intellectual disability.
Attorneys for 57-year-old Bobby James Moore argue the Texas Court of Criminal Appeals, the highest court in the state, disregarded existing medical standards in favor of outdated ones when it decided Moore wasn't mentally disabled.
The Supreme Court will consider whether the execution would violate the U.S. Constitution's ban on cruel and unusual punishment.
The nation's highest court ruled the execution of an inmate with an intellectual disability violates the Eighth Amendment's ban on "cruel and unjust punishments" in the 2002 case of Atkins v. Virginia.
The court ruled people with intellectual disabilities in areas of judgement, reasoning, and control of their impulses "do not act with the level of moral culpability that characterizes the most serious adult criminal conduct."
These impairments "can jeopardize the reliability and fairness of capital proceedings," the court ruled.
Moore was convicted of killing a Houston grocery store clerk with a gun in 1980.
Moore's case raises issues about the definition of intellectual disability used by Texas courts. Critics say it has not moved on since 1992, even though current psychiatric understanding has changed markedly in that time.
According to an Associated Press report, the Texas attorney general's office claims the state "fully complies" with Supreme Court precedents. Texas highlights its adherence to 1992 clinical definitions for intellectual disability as cited by the Supreme Court in its 2002 decision. The office said it has also consulted and considered more recent standards.
Texas Solicitor General Scott Keller said Moore's claim of intellectual disability is refuted "under any relevant standard."
In its evidence used to justify the death penalty, the state cites Moore's troubled childhood and IQ scores of 57, 77 and 78 that were attained before he dropped out of school in the ninth grade. Prosecutors said Moore was convicted four times of felonies by the time he reached 17 but at no point was he diagnosed with an intellectual disability as a young man.
Moore's legal team accuses the state of cherry picking some higher IQ scores. They say at the age of 13 Moore lacked an understanding of the days of the week or the seasons and could not read or write or tell the time.
Texas saw a lull in its use of the death penalty in 2016 as the Court of Criminal Appeals halted a series of executions. However, the Lone Star State executes more people than any other.