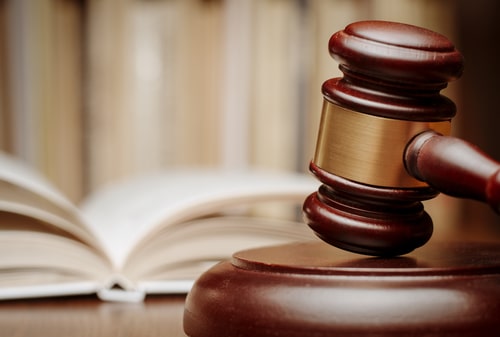 Hundreds of defendants appeal court decisions every year. At Broden & Mickelsen, LLP, our criminal defense lawyers represent many people who fight their convictions in higher courts.
The appeals process is far from straightforward. This month, the Texas Court of Criminal Appeals overturned a decision by the 7th Court of Appeals reversing the murder-for-hire conviction of a Texas doctor.
Dr. Thomas Dixon is serving a life sentence without parole. A court convicted him of hiring David Shepard to kill former Lubbock, pathologist Dr. Joseph Sonnier at Sonnier's home in Lubbock in 2012.
Lawyers for Dixon appealed the doctor's conviction on 50 issues related to a lack of evidence to convict, the exclusion of the public from the courtroom on three occasions, and cell tower site information police obtained without a warrant.
The 7th Court of Appeals overturned Dixon's conviction in December 2018. However, the state of Texas appealed the decision to the Court of Criminal Appeals.
The month, the highest court for criminal issues in Texas overturned the decision of the 7th Court of Appeals.
The justices said the 7th Court of Appeals reversed Dixon's conviction on two main reasons; the cell phone location information was improperly admitted to the trial, and the trial court deprived the doctor of a public trial. The justices said neither of these reasons appeared to stand up to closer scrutiny.
Dixon's defense convinced the 7th Court of Appeals that by admitting cellphone data showing Dixon met Shepard in Lubbock in March 2012, several months before the murder, the trial court breached the U.S. Supreme Court's June 2018 ruling in Carpenter v. United States. The landmark ruling established cell tower evidence should not be used unless it was obtained with a warrant.
The justices in the Court of Criminal Appeals said the appellant's location on a date other than that of the killing was not very important to the case. They said an error in admitting the evidence was harmless. The justices said members of the public were only excluded from the courtroom because it was full. They said this was not a violation of the right to a public trial.
Dixon's lawyers said the Court of Criminal Appeals still had over 50 issues to address and the trial contained numerous legal errors.
Landscapers discovered Dr. Joseph Sonnier's body in the garage of his Lubbock home on July 11, 2012. Someone shot and stabbed him the day before, Courthouse News reported.
David Shepard's roommate called the police and told them Shepard confessed that Dixon, 55, an Amarillo plastic surgeon, paid him to kill Sonnier.
Shepard claimed Dixon offered him three silver bars worth $3,000 each to kill Sonnier. Prosecutors alleged Dixon wanted Sonnier dead because Sonnier was dating his ex-girlfriend.
Shepard pleaded no contest to capital murder. A court sentenced him to life in prison without parole, after he agreed to a plea deal to testify against Dixon.
Shepard changed his story on the witness stand. He said he acted alone in the killing. He said Dixon only hired him to stakeout Sonnier and take photos of him with other women to win back his ex-girlfriend.
Shepard's testimony resulted in a hung jury. The judge declared a mistrial. A second jury found Dixon guilty of two counts of capital murder. They sentenced him to life without parole.
Appeals are time-consuming and often involve complex legal arguments. Many Texas criminal appeal lawyers seldom take on these cases. Even fewer are certified by the Texas Board of Legal Specialization in criminal law and appeals. Appeals form an important part of our work at Broden & Mickelsen, LLP. Read about our published appellate cases here at criminal appeal cases. Call us at (214) 720-9552.