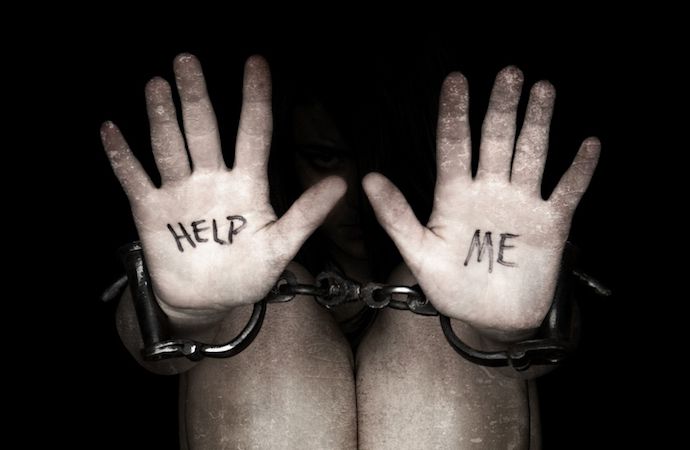 Human trafficking and sexual harassment are on the radar of Texas Governor Greg Abbott who published a new set of policy proposals this month.
The Texas Governor proposed a wide-ranging blueprint that includes tackling the backlog of sexual assault kit testing in the state, sex trafficking and sexual harassment at the Texas statehouse.
The news channel KXAN noted the plan aims to tackle sexual assault, sexual harassment and human trafficking. It centers on three P's "Preventing Crime, Protecting Texans, Punishing Criminals."
The proposal contains 13 key recommendations to deal with sexual offenses and human trafficking. On the issue of human trafficking it would:
Provide tougher punishments for people who promote prostitution or force victims into the crime, including jail time and sex offender registration;
Make it a criminal offense for a sex offender to share the same car with a minor who isn't a family member;
Increase the penalties for kidnap of a child;
Increase penalties for sexual performance by a minor and the possession or promotion of child pornography;
Increase the ability of people who are convicted of prostitution to clear their records if they were forced into the underlying crime;
Ban children from entering sexually-oriented businesses;
Raise the minimum age to work at a sexually-oriented business from 18 to 21;
Allocate $22 million to the Department of Public Safety to set up Regional Criminal Investigation Division Human Trafficking squads and provide additional training to law enforcement to recognize and stop human trafficking
Mandate all state employees to view sex and human trafficking prevention material.
The provisions related to workplace harassment follow concerns about the behavior of some politicians at the Texas Legislature.
The new proposal would permit people to report claims against state legislators, elected and judicial officials, directors of agencies and boards and workers at the Capitol to the Texas Rangers. The proposal would cost about $1.9 million.
The new proposals would pump another $14 million into coffers to finance criminal lab testing of rape kits to eliminate the ongoing backlog.
Abbott also outlined proposals to allow judges to include high-risk domestic abuse defendants, human traffickers and repeat sex offenders in the GPS monitoring initiative.
Sex assaults on university campuses have made repeated headlines in recent years, nowhere more so than at Baylor University in Waco where widespread allegations of sexual assault were made against football team members.
Abbott outlined a plan to create a "do-not-hire" registry for teachers and other adults who are not allowed to be employed with a school due to a past of inappropriate teacher-student relationships or unlawful acts with a minor.
Abbott said in his statement:
"You have my commitment that I will continue to work to heal victims, to help prevent these despicable crimes and to punish the criminals who commit them. Together, we will work to build a stronger, more secure future for our great state."
Sexual assault and intimidation has been in the headlines in recent months as the #metoo movement took off. However, when serious allegations of this kind are made there is a tendency to jump to conclusions and be the judge and the jury. Consult an experienced Dallas criminal defense lawyer if you have been accused of a sex crime.