Texas Man Wins Stay of Execution over Murder of Putt-Putt Golf Course Employee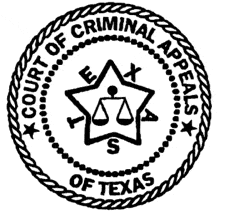 A Texas man who was convicted of the murder of a Putt-Putt golf course assistant manager has been granted a stay of execution by the Texas Court of Criminal Appeals.
Paul Storey, 32, was convicted in 2008 for the murder of Jonas Cherry. He was scheduled to die this month, but concerns that defense attorneys may not have been notified by prosecutors during the trial that the victim's parents were opposed to the death penalty, led to the postponement of the execution.
A report in the Star-Telegram stated the case is far from over. The conviction remains in place, but the decision of the Court of Criminal Appeals will start a lengthy legal process to decide whether Storey will be executed.
The victim, Jonas Cherry, was killed at Putt-Putt Golf and Games in Hurst, Texas on October 16, 2006.
He is said to have begged for his life, but was shot dead by Storey and Mark Porter. They shot him twice in the head and twice in his legs and left the scene with between $200 and $700.
Storey and Porter were convicted of capital murder. Only Storey received the death penalty. Porter was given a sentence of life without parole after making a plea deal with the Tarrant County district attorney's office, the Star-Telegram reported.
Storey's attorneys, his family, and Cherry's parents fought against the death penalty as well as Cory Session, a justice reform advocate who fought for the exoneration of his convicted brother, Tim Cole after his death in prison.
Cole was convicted and sentenced to 25 years in prison for a rape he did not commit.
The appeals court has ordered another hearing at the trial court in Storey's case, the Star-Telegram reported. It will seek to find out whether defense attorneys were told by prosecutors during Storey's trial that Cherry's parents, Glenn and Judy Cherry, were opposed to Storey receiving the death penalty.
A series of executions have been delayed in Texas over the past 12 months. Although the use of the death penalty is declining in Texas in line with the rest of the United States, the Lone Star State still executes more inmates than any other state.