U.S. Supreme Court Again Overturns Texas Ruling in a Death Row Appeal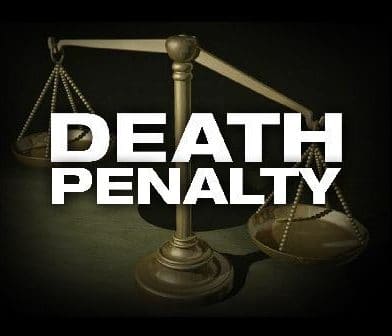 The highest court in the nation has again overruled the Texas Court of Criminal Appeals in a death penalty case, siding with a Houston man on death row for a double killing.
The court sent Terence Andrus' case back to the Texas Court of Criminal Appeals for further review. In a 6-3 ruling, the court said Texas's highest court must examine an abundant amount of mitigating evidence omitted from Andus' trial. The Houston Chronicle reported Andrus' defense attorney James "Sid" Crowley "failed even to look for" evidence to counter or explain the defendant's violent past.
The majority said Andrus should get a new punishment trial on whether he should receive lethal injection or life in prison without parole.
The Supreme Court ruling focused on omitted evidence that could have influenced the jury not to hand down a death sentence. It includes Andrus' mother's prostitution and drug addiction, the fact he acted as a caretaker for his siblings when his mother would leave, his personal drug use, numerous suicide attempts, and a diagnosis of psychosis.
The justices noted none of this mitigating evidence reached his capital trial. "That is because Andrus' defense counsel not only neglected to present it; he failed even to look for it," the ruling stated. The Texas Court of Criminal Appeals had disagreed Crowley failed to raise evidence that could have changed his client's sentence.
A court gave Andrus the death penalty in 2012 for two shooting deaths in Fort Bend County four years earlier during an unsuccessful carjacking attempt.
He was convicted of capital murder and sentenced to death for the killings of Avelino Diaz and Kim-Phuong Vu Bui. A court document stated Andrus admitted the crime. He said while he was high on PCP-laced marijuana, he attempted to steal Diaz's car, shooting and killing him as well as Bui, who was in another car.
The Texas Tribune reported minimal evidence was presented during a trial of what the Supreme Court opinion described as "a childhood marked by extreme neglect and privation, a family environment filled with violence and abuse."
The dissenting justices, Samuel Alito, Neil Gorsuch and Clarence Thomas, highlighted Andrus' violent criminal history as a reason why, even with poor lawyering, the trial would have likely still ended in the death penalty.
This is not the first time in recent years that the U.S. Supreme Court has overruled a decision of the Texas Court of Criminal Appeals.
The Supreme Court twice overturned the state court's decisions in the important case of Bobby Moore. It struck down the Texas Court of Criminal Appeals' method for determining whether a death row inmate is intellectually disabled and ineligible for capital punishment. When the state court once again said Moore did not qualify as intellectually disabled and could be executed, the Supreme Court again rejected its ruling and made the decision itself that Moore was intellectually disabled.
Texas executes more inmates than any other state. If you or a family member is facing a homicide charge or wishes to appeal a decision, it's vital to hire an experienced Texas appeals lawyer. Contact our law firm at (214) 720-9552