Violent Crimes Spike in Fort Worth Say Police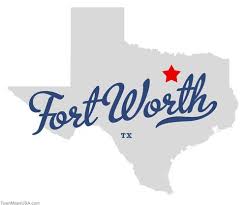 Violent crime has been rising in many American cities over the last few years and Texas is no exception. Recent figures for Fort Worth found crime increased by 14 percent and murders were up 69 percent year-on-year.
A report on Channel 5 compared crime figures in the first three months of 2017 with those in the first three months of the previous year.
As well as a 69 percent increase in homicides, aggravated assaults, which include shootings, rose by 15 percent and sexual assaults rose by 24 percent.
The figures were given to the Fort Worth City Council in June after an incident in which seven people were shot and two of them killed in southside Fort Worth.
Fort Worth Assistant Police Chief Ken Dean told the council gang violence was partially to blame for the spike in violent crime. He said police are seeking new ways to combat it.
In recent months, the Fort Worth Police Department has used techniques like saturating high-crime areas with additional officers to make their presence felt.
However, the violent crime task force, in which large numbers of officers swarmed an area, has been put on hold.
"We're evaluating what we've done. We're looking at the next steps and taking the good and the bad," Dean said.
Council Member Kelly Allen Gray said the citizens of Fort Worth need to be just as engaged in fighting crime and involved as police.
Dallas Also Sees a Rise in Gang Activity
Gang activities have also been linked to a recent spike in violent crime in Dallas.
Interim Police Chief David Pughes acknowledged that gang activity is driving up violent crime in the city, reported WFAA.
Violent crime is up just over four percent year-on-year in Dallas. Although the rise is modest compared to Fort Worth, it masks some major increases.
Pughes told council members his department recorded a 148 percent increase in drive-by shootings in Dallas from 49 to date last year to 122 so far this year.
He placed the blame on gangs in Dallas. WFAA reported on an incident on May 14 when an innocent bystander was caught in the crossfire in South Dallas and lost his life. Police sources confirmed the incident was gang related.
If you have been charged with a violent crime in Texas, it's vital to hire an experienced criminal defense attorney. Contact us on our website.