Teen is Arrested for Alleged Snapchat Threat to Texas School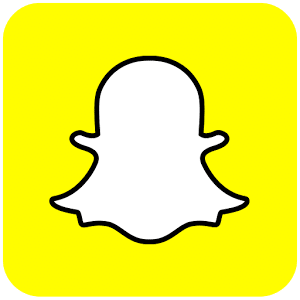 Threats to schools on social media are taken extremely seriously in Texas. At the end of last month, a 14-year-old was arrested in Pearland near Houston for an alleged Snapchat threat made against a school.
Police officers visited a home in the area after a parent claimed her children received disturbing messages via the popular social media site, reported KHOU.
The messages allegedly contained a threat to Berry Miller Junior High School. They were sent by a 14-year-old suspect the kids knew.
The Pearland Police Department stated in a news release:
"Officers conducted an investigation which resulted in charges being accepted by the Brazoria County DA's Office against a 14-year-old male student for Terroristic Threat. The juvenile student was taken into custody and transported to the Brazoria County Juvenile Detention Facility."
Police said the threat indicated that students should not go to Berry Miller Junior High School the next day, alluding to the fact the student might bring a gun, police said.
Parents later received a letter about the perceived threat. Principal Kim Brooks said the student would not be at school.
Making threats online is a crime in Texas and elsewhere. The threat can include tweets, Facebook messages and videos. Even jokes or emojis may constitute threats.
The rapid growth of social media has led to a proliferation of these crimes.
In 2017, a man from Maryland was arrested for tweeting a flashing image to a Texas-based journalist who suffers from epilepsy, a condition that made him prone to seizures from flashing lights.
Prosecutors said the tweet was sent to the reporter because he disagreed with the journalist's reporting on the White House administration.
The tweet contained the message, "You deserve a seizure for your post."
It was well known that the journalist suffers from epilepsy and the flashing image triggered a seizure in this case.
Internet crimes proliferated in recent years. A 2015 CBS report found cybercrimes topped 1.5 million that year, translating to 4,000 cyber-attacks each day.
Even emojis may constitute threats. Three years ago, a 17-year-old from New York was charged with making a terroristic threat online due to his use of emojis seen as intimidating.
An article in Slate noted Osiris Aristy posted an emoji of a police officer with three gun emoji pointing at it. He was later arrested.
State law in Texas may require threats to include a threat of bodily injury and the threat may need to be specific to meet the standards for a criminal conviction.
In some cases, police in Texas may overreact. Schools have seen a spate of shootings and communities are nervous. Teens may show bad judgment rather than having criminal intent. If you have been charged with making an online threat, contact our Dallas criminal defense lawyers.