Bill to Raise the Age of Criminal Responsibility to 18 is Passed by Texas House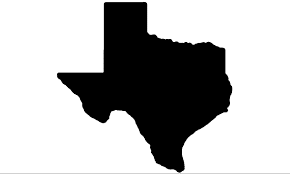 Texas is one of just seven states nationally that treats 17-year-old offenders as adults in the criminal justice system. That may be about to change if a bill to raise the age of criminal responsibility becomes law.
A bill to raise the age from 17 to 18 was passed in the House last week, reported the Texas Tribune.
Attempts to move 17-year-olds to the juvenile justice system have been staged over the last few years in the legislature.  House Bill 122, known as the "Raise the Age" bill, would switch 17-year-old offenders from the adult justice system to the juvenile justice system from 2021.
Texas has treated 17-year-olds as adults since 1918. However, there are some drawbacks inherent in punishing teens as adults because they miss out on the rehabilitative programs in the juvenile justice system.
Advocates for change say the rehabilitation needs of 17-year-olds are similar to those of younger teens in the Texas juvenile justice system. They say recidivism rates would fall and teens would be protected from exploitation by older prisoners if the bill becomes law.
The transfer of thousands of 17-year-old offenders to the juvenile system would also put Texas in appliance with the federal Prison Rape Elimination Act. The legislation prohibits 17-year-old inmates from being within sight and sound of adult prisoners. Compliance would require the investment of millions of dollars into jails in Texas if 17-year-olds remain incarcerated with adults.
In some cases, teens younger than 17 are dealt with in adult courts. Although these offenders have usually committed serious crimes, evidence recently emerged that courts might be rubber stamping juvenile certifications to adult courts.
Defendants Jailed as Teens Raise Legal Challenges to Sentencing in Adult Courts
We recently noted how the recent case of Cameron Moon v. State of Texas has opened the door to legal challenges from defendants who were treated as adults when they committed crimes as teens.
The Court of Criminal Appeals ruled an individualized assessment of a teen defendant was not made before Cameron Moon was tried in the adult courts. He was indicted for a murder at the age of 16. He was transferred to the adult courts as matter of procedure.
His defense lawyers successfully argued Moon could have benefited from the rehabilitation programs inherent in the juvenile justice system. The Court of Criminal Appeals found the trial court failed to consider these factors.
Teen defendants are particularly vulnerable in Texas' tough criminal justice system. If you are facing a serious criminal charge as a teen, you should hire experienced Dallas criminal defense counsel as soon as possible.