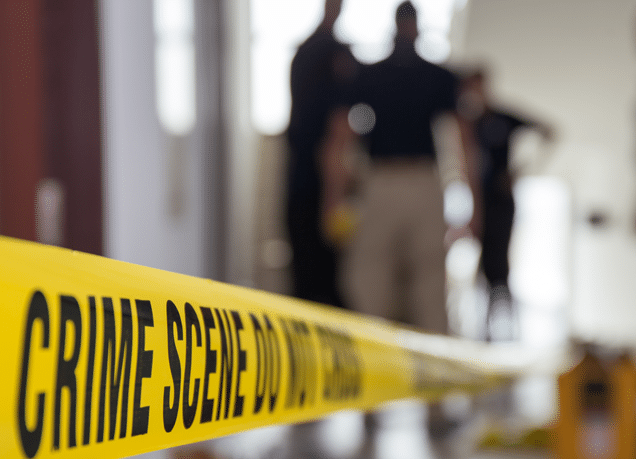 Texas saw a rise in crime in 2017 as the number of police officers fell in the state, according to FBI data released in September. Crime has been creeping up in the Lone Star State for two consecutive years.
The FBI's annual compilation of crime statistics revealed there were 1.5 officers per 1,000 population in Texas last year, a fall from two officers for every 1,000 residents in 2016, reported Downtown Austin Patch.
The fall in the ratio of cops was the first in a decade. For the previous 10 years, the ratio of police officers to residents has been at least two per 1,000.
The ratio drop is not unique to Texas, according to the FBI figures. The ratio fell nationally from 2.4 officers per 1,000 residents in 2016 to two per 1,000 last year. Nevertheless, Texas has one of the lowest officer-to-population ratios in the nation. Only Ohio, New Mexico, Alabama, Indiana, Mississippi, Washington, and Wyoming had lower ratios of police officers compared to the population in 2017.
As the ratio of police officers fell, the number of violent crimes in Texas rose to 438.9 incidents per 100,000 population from 433.8 incidents per 100,000 over the previous comparison period in 2016, the FBI report found. The national violent crime rate fell slightly, from 397.5 to 394 incidents per 100,000 population.
The violent crime figure includes homicides, rapes, robberies and aggravated assaults.
Alex Piquero, a criminology professor at the University of Texas at Dallas, told the Texas Tribune there is no "magic number" for the optimum number of police officers in any given city. He said he believes officer retirements could be contributing to the decline.
Not all Texas cities experienced a rise in crime in 2017. A report by Patch in January 2018, stated crime in Dallas dropped to the lowest rate in the city since 1964 last year.
Dallas Police stated the overall crime rate fell 3.6 percent from 2016 to 2017. The change harks back to the days when the city had a much smaller population. The total number of crimes reported in 2017 in Dallas also reached a low, matching that of 1968.
Property crimes account for more than 80 percent of all offenses committed in Dallas. Theft, burglary and auto theft dropped 5.1 percent in 2017 compared to 2016.
Robberies dropped 4.9 percent and, homicides fell 4.1 percent. However, violent crimes like aggravated assault ticked up 2.9 percent in 2017, according to the Dallas Police statistics.
If you have been charged with a violent crime or a property crime, you should hire an experienced criminal defense lawyer. Dallas Texas Criminal Defense Lawyers Clint Broden and Mick Mickelsen have decades of combined experience in Texas criminal defense proceedings. Please contact them today if you have been charged with a crime.