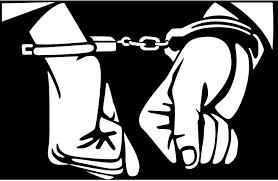 Over the past year we have become used to images of protestors holding signs with slogans like "unarmed," and "I can't breathe," after deaths of inmates at the hands of law enforcement officers across America. But the latest images of a protest were closer to home in Dallas.
The protest was organized by the family of Joseph Hutcheson, who died after being restrained by sheriff's deputies in the Dallas County jail lobby. His family held a news conference last week demanding answers from officials.
The family is calling for Dallas County Sheriff Lupe Valdez to fire and pursue charges against the deputies involved, and release any videos showing the Aug. 1 incident.
The Dallas Morning News reported on how officials say they are still investigating the case and won't release any videos until their investigation is complete to protect its integrity.
Joseph Hutcheson was a 48-year-old handyman who arrived at the Lew Sterrett Justice Center on Aug 1. His wife Nicole said his breathing became very heavy when he was on the phone with her and he hung up abruptly after telling her where he was.
According to reports, when Hutcheson entered the jail lobby, he was acting erratically and told deputies his wife was trying to kill him. Deputies subsequently handcuffed him out of fear that he would hurt someone, the sheriff's office has said.
Nicole Hutcheson said she had not been arguing with her husband and he went inside the jail to get medical help. She said the claim he made that she was trying to hurt him was likely an attempt to get help quickly.
A witness, April Berryhill, later told The Dallas Morning News that she saw a deputy with a knee on Hutcheson's back and another with a knee on his throat. She said Hutcheson said he couldn't breathe and his face had turned pale blue, leading the deputies to uncuff him.
"He came in saying, 'Don't be scared of me. I just need some help.' They just tackled him as if he'd threatened their lives," Berryhill said "He didn't have a weapon. He wasn't swinging at the officers. He just needed help."
No information has yet been forthcoming about the cause of Hutcheson's death. The Dallas County medical examiner's office has said determining the cause of death could take another two months because toxicology results are pending.
The Dallas Morning News reported on how the family hired a private pathologist to conduct a second autopsy. The report said the doctor told the family that the organs in Hutcheson's throat were missing. The pathologist couldn't determine what killed Hutcheson, according to his wife.
The family said it was upset that the sheriff's department initially said investigators discovered drugs in Hutcheson's pickup truck. Two days later, the office corrected that, saying there were no drugs.
"All my husband wanted was help," said Nicole Hutcheson. "They have dehumanized him."
This alarming case once again raises questions about the methods of law enforcement agencies as well as their apparent lack of transparency in releasing information after a serious incident.