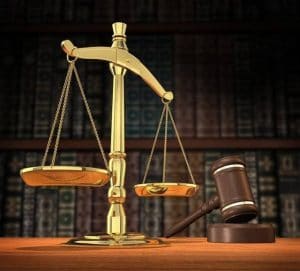 Ever since the landmark U.S. Supreme Court case of Gideon v. Wainwright in 1963, states have been required to provide attorneys to indigent defendants accused of a crime.
However, more than 50 years after the ruling, budget cuts and other pressures have left the public defender system in a state of crisis, according to a recent in-depth investigation in The Guardian.
The article pointed out more than four times as many people languish in jails now than in 1963 and up to 90 percent of all criminal defendants in the nation qualify as indigent.
The article pointed to the huge toll overburdening and underfunding is having on the public defender system.
In states such as Missouri, the governor has actively blocked bills to increase the funding to the public defender's office.
Although there is a lack of up-to-date figures, an American Bar Association report in 2008 found governments across the United States spent $5.3 billion on public defenders, a mere 2.5 percent of the overall criminal justice budget.
"The depth of crisis varies in each state, indicative of the complex patchwork of defense systems that are funded and administered differently dependent on jurisdiction," stated the Guardian article.
The article highlighted many alarming cases of people who were languishing in jail for minor offenses. In Lexington, Kentucky, a pregnant woman who faced minor fraud remained in jail for six months because her defender didn't have time to appeal a $40,000 bail bond.
Texas pioneered a novel idea to circumvent the problem, according to the Washington Post. Some jurisdictions have given vouchers to defendants to go out and hire a private criminal defense attorney of their choosing rather than relying on court-appointed attorneys.
The article highlighted some apparent conflicts in the public defender system. Texas death row inmate Hank Skinner has been requesting DNA testing on evidence from the scene of the murder of his girlfriend. His court-appointed attorney ignored his pleas and failed to present important DNA evidence at the trial, stated the Washington Post.
The article pointed out how the judge appointed a friend to defend Skinner, an attorney who had earlier prosecuted him on assault charges.
If you have been charged with a crime in the Dallas area, contact our experienced criminal defense lawyers.